Animal Planet's 'Roots & Shoots Minutes' Shows Kids Taking Action in Their Communities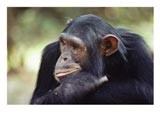 Animal Planet expands its partnership with the
Jane Goodall
Institute by driving awareness for Roots & Shoots, a worldwide community-based grassroots program that calls young people to engage in action, making a difference for people, animals and the environment. Starting today, "Roots & Shoots Minutes" will run Monday through Friday at 5 PM on Animal Planet.
Animal Planet's Roots & Shoots Minutes are designed to be a call to action. Vignettes showcase inspiring kids who are involved with animal-focused projects, from building bluebird houses for the species to thrive to helping feed injured flying squirrels at a rehab center, from crafting toys for a visit to the local animal shelter to raising funds for a wildlife sanctuary.
"Our relationship with Dr. Goodall goes beyond programming. We share Jane's passion and commitment to animals," says Maureen Smith, general manager of Animal Planet. "We want to showcase the incredible things Roots & Shoots kids are doing across America to benefit animals and inspire our viewers to get involved."
Founded by renowned conservationist Jane Goodall, the Roots & Shoots program inspires youth to make a difference by becoming involved in their communities. With a mission to foster respect and compassion for all living things, promote understanding of all cultures and beliefs, and inspire each individual to take action, each Roots & Shoots group plans and implements service-learning projects that promote care and concern, making the world a better place for animals, the environment and the human community.
"We have a choice to use the gift of our lives to make the world a better place," said Goodall. "Every action, big or small, makes a difference."
Roots & Shoots began in 1991 on Jane Goodall's front porch in Dar es Salaam. Sixteen concerned Tanzanian students had approached Jane about wildlife and conservation issues. They left with a mandate to connect with their peers and take action on behalf of people, animals and the environment.