Ani Difranco Axes Her Slave Plantation Retreat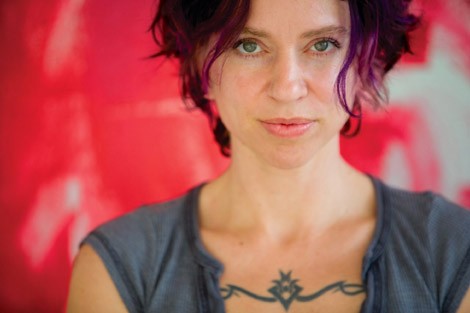 Singer Ani Difranco has canceled a planned artist retreat initiative on a former Louisiana slave plantation following an outcry from fans.

The four-day Righteous Retreat workshop was set to take place at the Nottoway Plantation and Resort, however, DiFranco has been forced to change her plans after upsetting fellow feminists and human rights crusaders over the location.

One fan also notes the plantation is now owned by Australian billionaire Paul Ramsey, a supporter of his country's anti-gay and anti-abortion Liberal party.

Cancelling the retreat following a Change.org petition, which yielded over 2,500 signatures, DiFranco says, "I did not imagine or understand that the setting of a plantation would trigger such collective outrage or result in so much high velocity bitterness.

"I imagined instead that the setting would become a participant in the event. This was doubtless to be a gathering of progressive and engaged people, so I imagined a dialogue would emerge organically over the four days about the issue of where we were.

"I believe that people must go to those places with awareness and with compassionate energy and meditate on what has happened and absorb some of the reverberating pain with their attention and their awareness."