Angus T. Jones' Spiritual Adviser: Homophobic Doomsday Theorist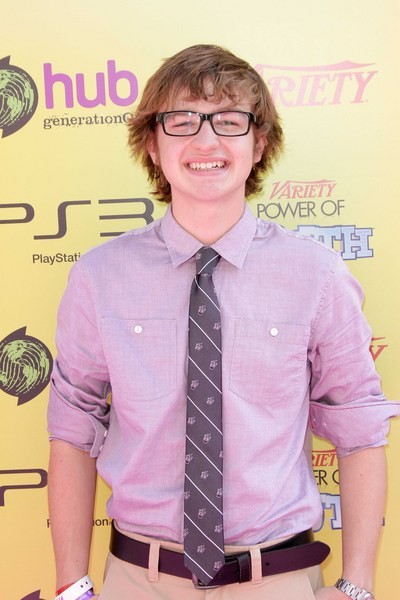 Yesterday, Angus T. Jones pleaded with television viewers to stop watching Two and a Half Men due to his newfound spiritual side. The man sitting next to Jones is a member of the Seventh-day Adventist Church who believes Jay-Z is a satanic Freemason.
According to TMZ, the man's name is Christopher Hudson. Hudson is behind a series of videos entitled The ForeRunner Chronicles. In the videos, topics range from Jay-Z being a member of the Freemasons and having ties to Satan, cannibalism spreading in New York due to a gas crisis, and the world ending due to laws allowing gays to marry - comparing President Obama to Hitler for advocating for gay rights. 
There is also a series of interviews with a man claiming to be the "European Grand Master of the Illuminati," who reveals secrests such as "The Black Pope."
In the video releases yeterday, Jones says, "Please stop watching it and filling your head with filth. People say it's just entertainment. Do some research on the affects of television and your brain, and I promise you you'll have a decision to make when it comes to television, especially with what you watch" in the video condemning the show he makes $350K an episode on.
Jones also vouches for the videos of the man beside him: "I love watching ForeRunner Chronicles ... all the information is so great. Your videos have no doubt been a blessing to me."
There has been no word from the producers of Two and a Half Men on whether they plan to let Jones go.