Angus T. Jones Not Returning As A Regular On 'Two And A Half Men'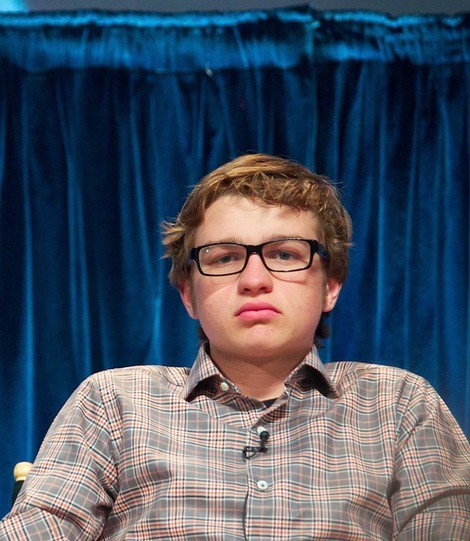 Only five months after calling "Two and a Half Men" "filth" and urging viewers to turn it off, Angus T. Jones will no longer be a regular on the hit TV series.
Although CBS renewed the show for an 11th season, with stars Ashton Kutcher and Jon Cryer each signing new one-year contracts, former child star Jones will reportedly only be filming an occasional guest-star appearance.
Several months ago Jones made headlines by making a testimonial video for the religious organization Forerunner Chronicles. In the online film, he urged viewers to stop watching the series so he would no longer have to work on the show. He later apologized for his comments.
Meanwhile, Kutcher will be making $700,000 an episode, according to Us Magazine (which is still considerably less than Charlie Sheen's $1.2 million per episode at the height of his time on the show).