Angry Parents Complain About Miley Cyrus' Raunchy Tour Performances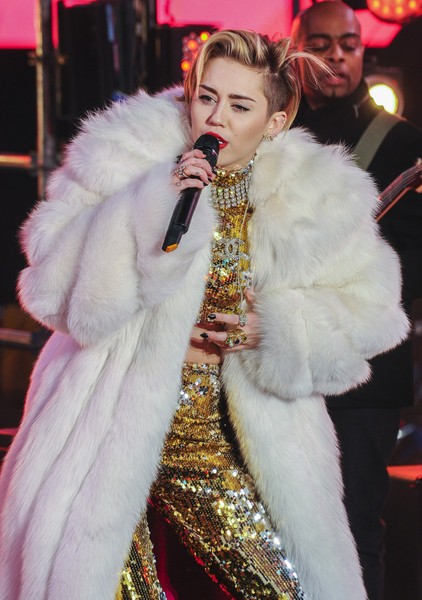 After performing in just two shows during her new "Bangerz" tour, Miley Cyrus is being criticized for her raunchy on-stage antics.
The actress-turned-singer kicked off the tour in Vancouver, Canada, last week and played in Tacoma, Wash., on Sunday. And her explicit performances are eliciting backlash from the public, mostly from parents.
The former "Hannah Montana" star does many provocative things on stage, such as simulating oral sex with a man wearing a Bill Clinton mask, groping a dancer's rearend, and wearing a costume emblazoned with a marijuana leaf.
A source told Australian music blog The Fix, "Miley's management have been flooded with complaints, mainly from parents, since her tour began last week in Canada with calls for the entire tour to be axed.
"Her team, including management, record label execs and the entire tour staff including the director, costume department and choreographers, have been called for an emergency meeting as arenas across the U.S. threaten to pull out of the show."
Cyrus is scheduled to perform in Anaheim, Calif., tonight.