Angels Sizzle In Victoria's Secret With $2.5M Wonder Bra On Display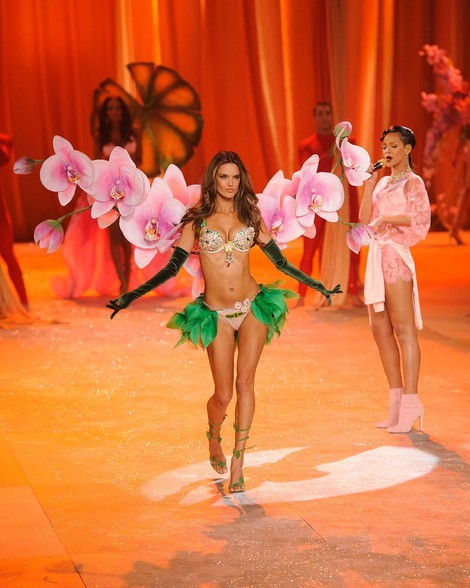 Legendary for its sensuous lingerie; Victoria's Secret 17th annual lingerie show, was hosted in downtown Manhattan at the 69th Regiment Armory; showcasing some of the finest & hottest bodies in the fashion Industry. Truly epitomizing the term 'angels', sumptuously carved female anatomies enough to disgruntle the finest looking women, treaded the ramp, amplified further with the most desirously clad lingerie.
Swaggering with top names like Alessandra Ambrosio, Miranda Kerr, Doutzen Kroes, Lily Donaldson, Cara Delevingne, Jordan Dunn, Candice Swanepoel, Adrianna Lima & more, it was an epicurean treat for the optical sense. The focal point of the show was the $2.5 million 'Wonder Bra' donned by Alessandra Ambrosio. Spawned with convoluted featured flowers out of over 5000 precious stones like diamonds, rubies, & sapphires with a 20 carat diamond as its center piece; indemnifying the true essence of a legendary creation, it left little to wonder in the context of its price tag.
Embellishing the glamour factor alongside was Rihanna's swashbuckling performance from her album Unapologetic with singles like 'Diamonds' & 'Fresh out the Runway', dressed in all black corset gown with slit up to the thigh, generously displaying her gartered stockings & flirting with models on the ramp.
Along with other eminent persona's rocking the occasion with their performances were Justin Bieber & Bruno Mars.
Checkout the complete event gallery of the sexy Victoria's Secret fashion show here: