Angelina Jolie's Daughter Vivienne Grabs Big Payday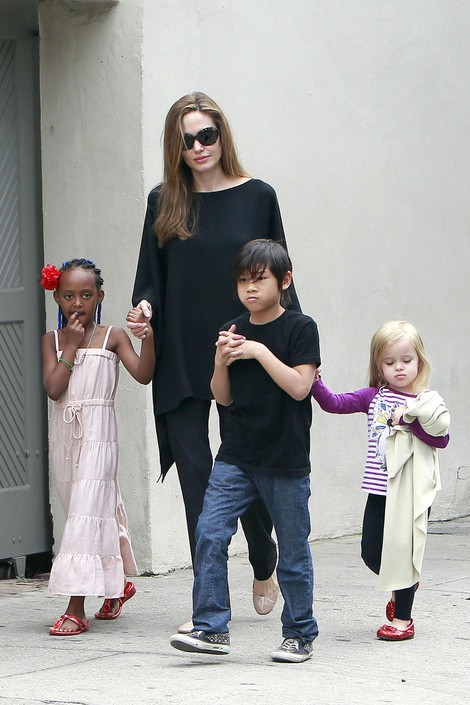 We're used to Angelina Jolie commanding huge sums to star in films - but what about her 4-year-old daughter Vivienne?
The child will be making a cool $3,000 a week acting in her mother's film Maleficent, on top of $60 a day in expenses, according to papers obtained by TMZ. Amusingly, she won't be playing the young Maleficent but a character named "young Aurora," who grows up into Elle Fanning's role.
The film is a 3-D remake of Disney's The Sleeping Beauty, focusing on the classic's villainous sorceress. Jolie will be playing the title character, who casts the infamous spell on young Aurora. Vivienne's siblings Pax and Zahara also have small roles in the film.
Maleficent is currently slated for a 2014 release.