Angelina Jolie's Aunt Battling Breast Cancer For Second Time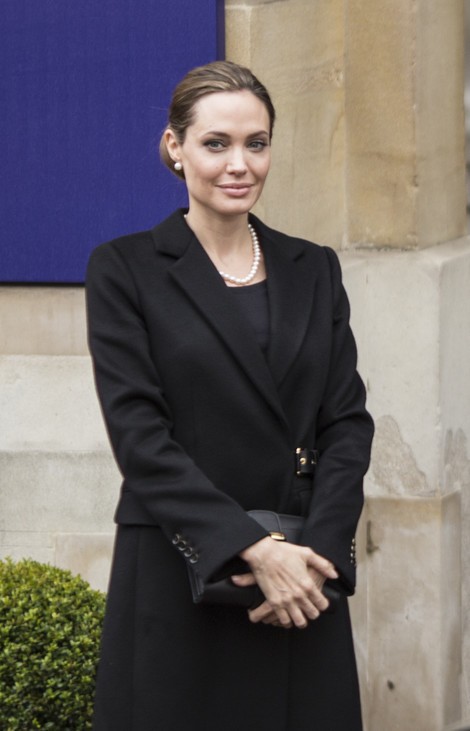 Angelina Jolie's mother wasn't the only inspiration behind her recent double mastectomy -- the actress's aunt has revealed that she developed breast cancer for the second time last year.

Jolie's mother, Marcheline Bertrand, died of ovarian cancer in 2007 at the age of 56, and now Bertrand's sister, Debra Martin, has revealed her own battle with the disease prompted her to push Angelina to take action and prevent herself from developing either breast or ovarian cancer in the future.

Martin was diagnosed with stage four breast cancer in 2004 and underwent a lumpectomy, which put her in remission. But the disease returned stronger last year.

"I believe [what Angelina did] was the right thing to do," Martin tells The National Enquirer. "I think it has reduced her chances of getting breast cancer dramatically. If I had informed myself better before I got breast cancer, I would have made the same decision."

Jolie underwent the double mastectomy and reconstructive surgery in February after finding out that she inherited the "faulty" BRCA1 gene, which increases a woman's likelihood of getting breats and ovarian cancer in their lifetime, from her mother's side of the family.

The Salt star isn't 100% clear of getting either disease, however, she did decrease her chances of getting breast cancer from 87% to less than 5%. She'll undergo another surgery to have her ovaries removed later this year in order to decrease her chances of getting ovarian cancer, which she's currently at a 50% risk of developing.

Bertrand's former partner, filmmaker Bill Day, also says he's glad Angelina opted for the preventive procedures, praising her aunt for her own attempts at cancer prevention.

"Debra is the unsung heroine of this story because she was the first woman in the Bertrand family to attempt preventative surgery," he says. "She has been a shining example to Angelina."