Angelina Jolie, Vanessa Hudgens, Blake Lively And Eva Mendes Heat Up Comic-Con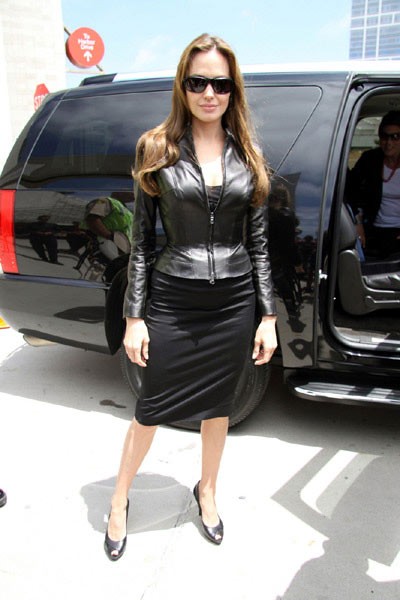 Comic-Con visitors are used to a bevy of men in women in costumes, but the celebrity ladies brought their best this year to hype up their movies at the various fan panels. 
Angelina Jolie arrived in a tight leather jacket and a black dress that looked like it was straight from a scene in Salt. A zipped-down front for maximum cleavage and classy black high-heels completed the look. 
Eva Mendes appeared in a glittered, deeply-cut dress we mentioned the other day. So much for that librarian look she had been working from our Fashion Fails. She was there to promote The Other Guys, but was drawing eyes somewhere else.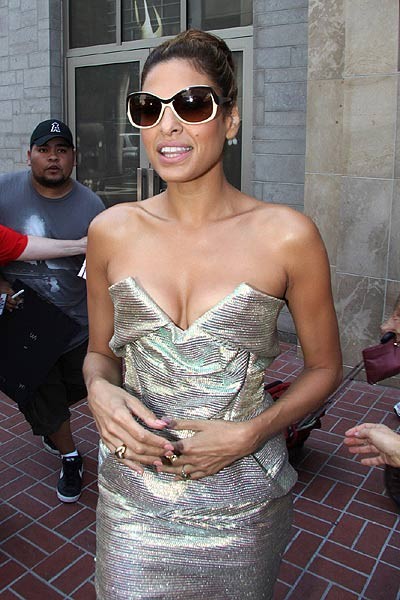 Check out the video for the sexy styles Vanessa Hudgens and Blake Lively brought to the convention.