Angelina Jolie Up For 'Fifty Shades Of Grey' Role?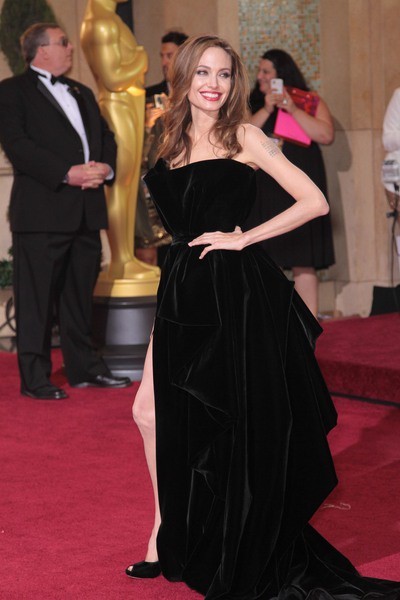 Is Angelina Jolie vying for the role of Anastasia in the big-screen adaptation of "Fify Shades of Grey?"
The 37-year-old actress was reportedly introduced to the erotic series after being introduced to it while shooting a film in Britain.
A source said, "All the girls on set were talking about it and how it's being made into a film.

"Angelina went out and bought herself a copy, thinking she'd love a part in the hot topic on everyone's lips at the moment. She knows the film is bound to be a huge hit."
The book by E L James centers on a college girl slowly consumed by the charms of a man named Christian Grey, who likes to spice it up in the bedroom with bondage and other delights.
Well, we're not sure if Angie could pass for a 20-something, but she could definitely embody a kinky, sex-crazed female.
Another rumor is that Emma Watson is up for the role. She shot down the rumors.