Angelina Jolie To Undergo Ovarian Surgery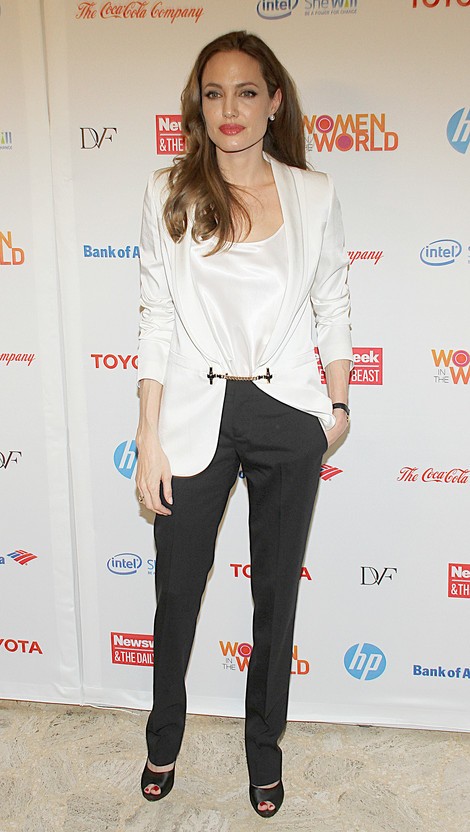 Angelina Jolie's bid to lower her risk of getting cancer isn't over yet. After undergoing a double mastectomy in February and reconstructive surgery last month, the star is planning another preventive surgery -- having her ovaries removed.

Jolie revealed that she underwent preventive surgery to decrease her chances of getting breast cancer from 87% to 5% in an editorial for the New York Times on Tuesday, but because she carries the "faulty" BRCA1 gene she's also at a high risk of developing ovarian cancer.

The 37-year-old currently has an estimated 50% chance of developing ovarian cancer, which took her mother, Marcheline Bertrand,in 2007 at the age of 56.

According to People magazine, doctors recommend that any woman planning to undergo the procedure should do so by age 40 or when she is finished having children. The procedure, in some cases, can cause early menopause.

The mother of six children with fiance Brad Pitt has already gotten back to her humanitarian efforts since her surgery, and the couple is focused on keeping things normal at home.

"Angie might have seemed a bit more tired than usual and they have had more movie nights [at home], but otherwise it seemed very normal," a family insider tells People.

Read more of Angelina Jolie's cancer prevention story in this week's issue of People magazine, on newsstands everywhere May 17th.