Angelina Jolie To NBC: Brad And I Are Only Talking To Ann Curry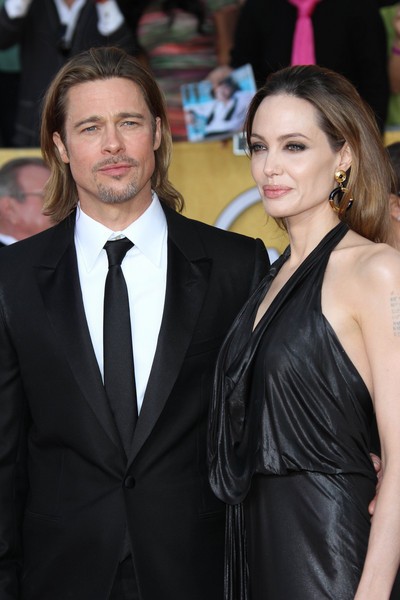 NBC may have a problem if they want to interview Angelina Jolie or Brad Pitt about their upcoming wedding or films. A source told RadarOnline that Jolie was disturbed by the way the network treated Ann Curry - and that if there were to be any future interviews, she would only do them with Curry.
"Angelina reached out to Ann Curry after she was fired from her gig on the TODAY show and was very clear, if ANY news program from NBC wants an interview with her, or Brad, Ann will be the only one to do it," the source told RadarOnline.
The reason for the loyalty? Jolie is reportedly grateful for Ann's work reporting on Darfur and raising awareness for the country. The source also said, "Their working relationship has developed into a friendship, and it meant the world to Ann that Angelina had reached out to her. Angelina made it clear to Ann that no one from the current TODAY show cast would get an interview with Angelina or Brad."
Ann Curry was infamously booted from The Today Show after only one year as Matt Lauer's co-anchor.