Angelina Jolie To Be Honored With Bosnian Citizenship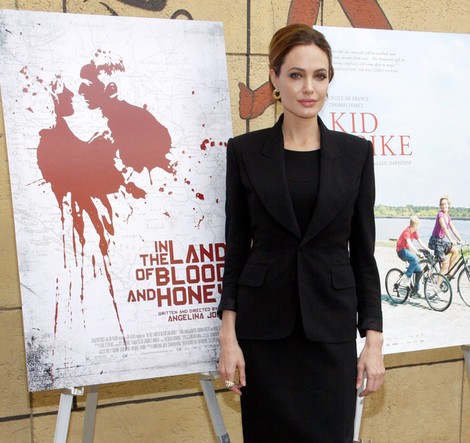 Newly engaged Angelina Jolie is being made an honorary citizen of Sarajevo, Bosnia, for bringing attention to the troubled region via her 2011 directorial debut In the Land of Blood and Honey.

The actress shot the Golden Globe-nominated film - which centers on the love story between a Bosnian woman and a Serbian soldier during wartime in the 1990s - in the war-torn nation in 2010.

Us Weekly reports that government officials in Sarajevo voted on Monday to honor Angelina for helping raise awareness of the plight of the region and for "her contribution to the preservation of truth about the war in Sarajevo and in Bosnia and Herzegovina, and her dedication to protection of the principles of humanity, democracy, tolerance, and solidarity between people of different ethnic, religious and cultural backgrounds."

A ceremony will be held in the capital city on May 3.