Angelina Jolie Talks 'Maleficent' & Making Kids Scream While In Costume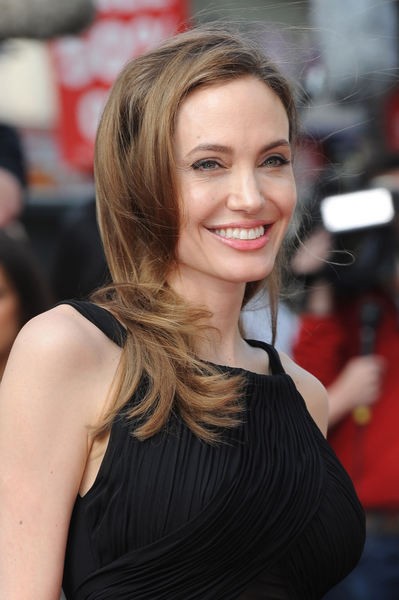 Angelina Jolie made a surprise appearance at Disney's annual fan convention in Anaheim, Calif.,  over the weekend and unveiled clips from her upcoming fantasy thriller, "Maleficent."
D23 Expo Fans gave the actress a standing ovation as she discussed her portrayal of Sleeping Beauty's nemesis.
Jolie said her costume was so scary, children visiting the set would shy away from her. She explained, "These little kids would visit the set, and I would think, 'Oh, I am a Disney character,' so I would go over to them, and say, 'Hi there.' They would just scream. One little kid even said, 'Mommy, please make the mean witch stop talking to me.'"
However, her daughter Vivienne was not affected by her dark make up. " Vivienne was the only four year old who didn't scream when she saw me."
Vivienne will appear in the film as a young Sleeping Beauty.
As for what drew Jolie to the project, she says her brother James Haven encouraged her to take the role because she was fascinated by villains as a child.
She said, "Since I was a little girl, Maleficent was always my favorite. I was terrified of her, but I was so drawn to her. She had this elegance and grace, and yet she was so cruel. Just wonderfully and deliciously cruel."
"Maleficent" hits theaters in July, 2014. The classic fairy tale "Sleeping Beauty" is told from the perspective of Maleficent, the self-proclaimed "Mistress of All Evil" and the events that hardened her heart and drove her to curse the baby, Aurora.