Angelina Jolie 'Sickened' By Syrian Conflict, Visits Refugee Camp In Jordan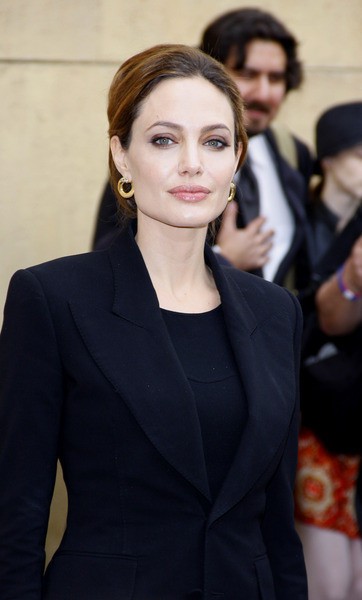 During a humanitarian trip to the Middle East, Angelia Jolie appealed to officials "to do all they can" to help civilians fleeing Syria.
The actress, who is a United Nations Goodwill Ambassador, attended a meeting with border officers in neighboring Jordan and praised officials for welcoming refugees into their country.
 
She said, "The incredible compassion shown to these traumatized refugee families by the Jordanian border guards was extremely moving. Jordan has welcomed the refugees even though it has placed a huge burden on the country. The international community needs to show more solidarity and to support Jordan and the other countries in the region who continue to keep their borders open."
When Jolie heard a young boy lost his leg she was horrified. She explained, "It was extremely upsetting to hear the story of an eight-year-old boy, who, upon arrival in Jordan, explained to doctors that he had asked his family to carry his severed leg along on the journey in hopes that it could be reattached.
 
"I'm sickened by how long and how bloody this conflict has become, devastating a nation and the lives of millions of innocent civilians, and threatening to destabilise the entire region. I call on the international community to do everything possible to find a solution to this tragedy."
 The actress visited a refugee camp in Jordan on Thursday. "What I saw... is a dramatic example of the plight of hundreds of thousands of Syrians who have been uprooted by the fighting and are in a desperate search for safety. Civilians inside the country are being targeted. Many of those trying to flee are exposed to extreme danger right up to the border itself. I appeal to all sides in the conflict to do all they can to ensure the safe passage of these innocent civilians," she noted.