Angelina Jolie Seeing Ex-Husband Billy Bob Thornton Behind Brad Pitt's Back?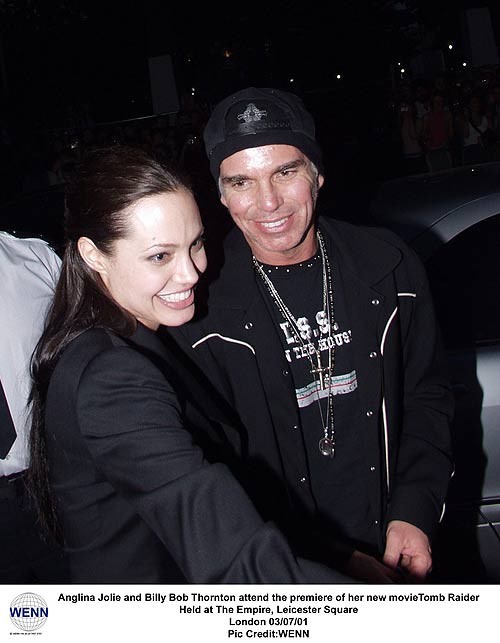 Angelina Jolie has reportedly been spending a lot of time with ex-husband Billy Bob Thornton lately.

Jolie has been regularly visiting Thornton at his Los Angeles home, and a source tells Life & Style Weekly that they've been spending "hours" at a time together.

"Angelina and Billy Bob are still super close," the source tells Life & Style. "And whenever Angelina is in LA, she stops by his house and they'll talk for hours."

Last year the actress wrote the foreward to Thornton's autobiography, "The Billy Bob Tapes: A Cave Full of Ghosts."

"They've seen each other a lot recently," the source adds.

But the current friendship between the two stars, who were married in 2000 and separated two years later, is something Jolie's current beau Brad Pitt probably wouldn't be too thrilled about.

"Angie has admitted that Brad would never approve of how much she is going over there and talking to Billy Bob," the source adds. "He doesn't know that they communicate all the time. And he has no idea how close they've become."

Angelina and Billy Bob's divorce was finalized in 2003. Could Brangelina be headed for trouble in paradise?

The new issue of Life & Style is on newsstands now.