Angelina Jolie Receives Honorary Citizen Of Sarajevo Award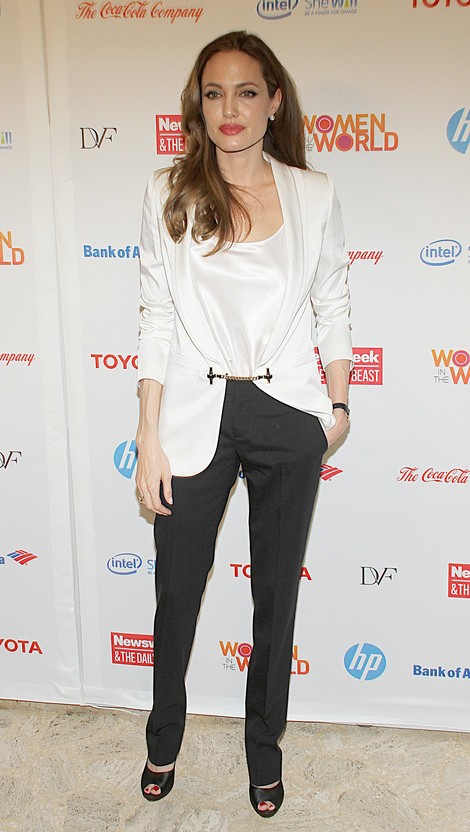 On Saturday, Angelina Jolie was honored at the 18th Sarajevo Film Festival in Bosnia and given the Honorary Citizen of Sarajevo award.
The actress wrote and directed the film "In the Land of Blood and Honey," about a erbian man and a Bosnian woman who fall in love, but when the Bosnian War begins to tear apart the region in a wave of violence and ethnic strife, their chance at happiness together quickly dissipates.
Jolie received the award for her depiction of the film's victims and inclusion of a largely Eastern Europe-based cast.

In her acceptance speech, she said: "The time I spent and the people I met in Bosnia have changed me forever. I can't tell you how much it means to me to be named an honorary citizen of Sarajevo, a city so dear to my heart."

At the event, Jolie showed off her giant engagement ring from fiance Brad Pitt. It's the first time she has worn the rin at a public event.