Angelina Jolie Poses Normally In Trousers At NYC Summit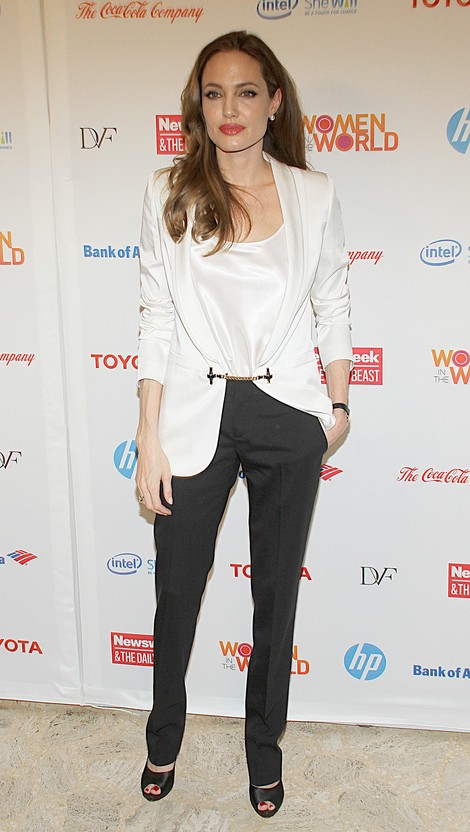 Angelina Jolie attended the third annual "Women in the World: Stories and Solutions" summit in New York City yesterday. The actress looked perfectly composed in a pair of black pants, white blazer and blouse.
She looked much more subdued than at the Academy Awards where she flaunted her right leg through the slit of her black velvet gown.
While the actress was honoring courageous female leaders around the world, her children and Brad Pitt were in New Orleans where they have a home.
She will play Maleficent in an in an upcoming "Sleeping Beauty" tale told from the perspective of the princess' evil nemesis.