Angelina Jolie Never Thought She'd Have Children Or Fall In Love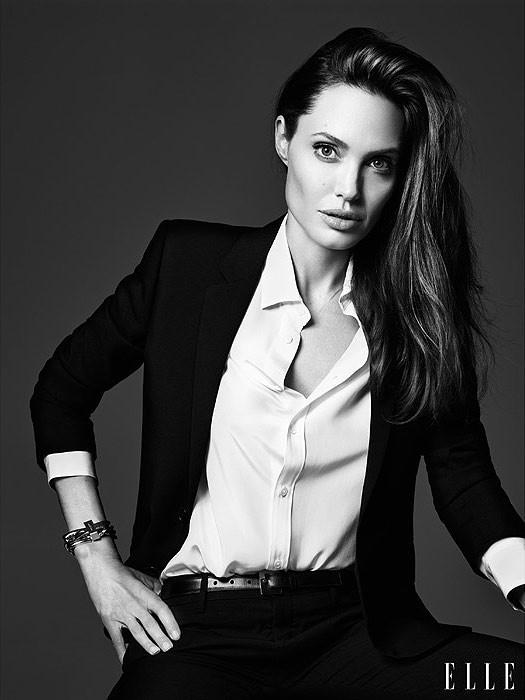 Jolie's new film, the Disney-produced "Maleficent," tells the origin story of the evil queen from the "Sleeping Beauty" tale, and the actress explained that there was only one person she felt comfortable casting as the child version of Princess Aurora -- daughter Vivienne.

"For young Aurora, they needed a child who wouldn't be fazed by the Mistress of All Evil hissing 'I don't like children' in her face. And my little Vivienne — we call her my shadow, because there's nothing I can do to shake her. I can be tired, I can be grumpy, I can be in a terrible mood, and she doesn't care. It's 'Mommy, Mommy,' and she'll cling to me. We knew that she would still do that thing, she'd still smile at me and insist that I pick her up. So we couldn't really cast anybody else.

"I asked [daughter] Shiloh about being Aurora, and she laughed in my face. She said she'd be a horned creature."

Jolie also explained that she and partner Brad Pitt are trying to keep things real about their line of work and let the kids come around film sets, but they both hope their six kids grow up and find some other line of work.

"Brad and I made the decision that we wouldn't keep them from sets and the fun of making movies, but we wouldn't [glorify it either] — we wouldn't make it a good thing or a bad thing," she says. "But I would really prefer they do something else... after two days of it, Brad and I were so stressed we never wanted to do it again."

Check out more of Angelina Jolie's interview in the June issue of ELLE magazine, on newsstands May 20. The interview and 16-page photo spread are featured in over 20 editions of the magazine worldwide.