Angelina Jolie Named Honorary Dame By Queen Elizabeth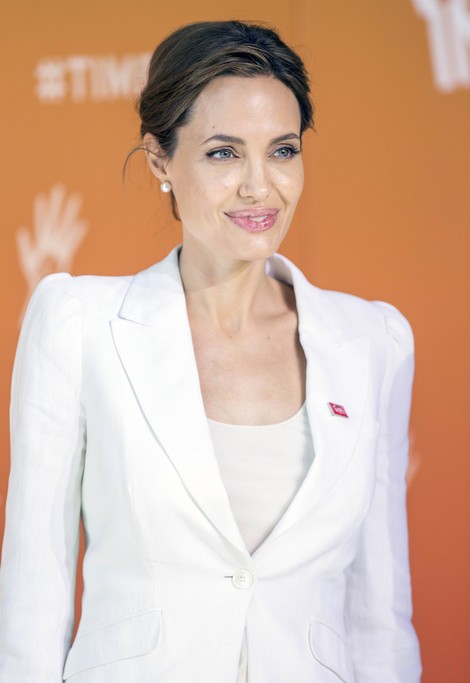 Queen Elizabeth II is recognizing actors Angelina Jolie and Daniel Day-Lewis in her Birthday Honors List.
The "Maleficent" star has been named an "honorary dame," while Day-Lewis will be knighted. The actress found out she was receiving the honor while co-chairing an international summit on sexual violence in London earlier this week. The gathering was aimed at fighting sexual violence as it occurs throughout the world and offered ideas for practical action.
Because Jolie isn't a British or Commonwealth citizen she will be unable to use her royal title. Other Americans who have received the same honor include filmmaker Steven Spielberg, Microsoft founder Bill Gates and former President Ronald Reagan.
Day-Lewis will be able to use "Sir" after being named a knight for his "services to drama." The actor admits he was "entirely amazed and utterly delighted in equal measure" to receive the designation.
Meanwhile, Dame Maggie Smith ("Downton Abbey"), was made a Companion of Honor. She is now one of only 65 people "of distinction" in the United Kingdom.
"Homeland" star Damian Lewis was named an Officer of the Order of the British Empire (OBE). He commented, "I decided to do the very un-British thing of accepting the compliment."