Angelina Jolie May Be Pregnant Again?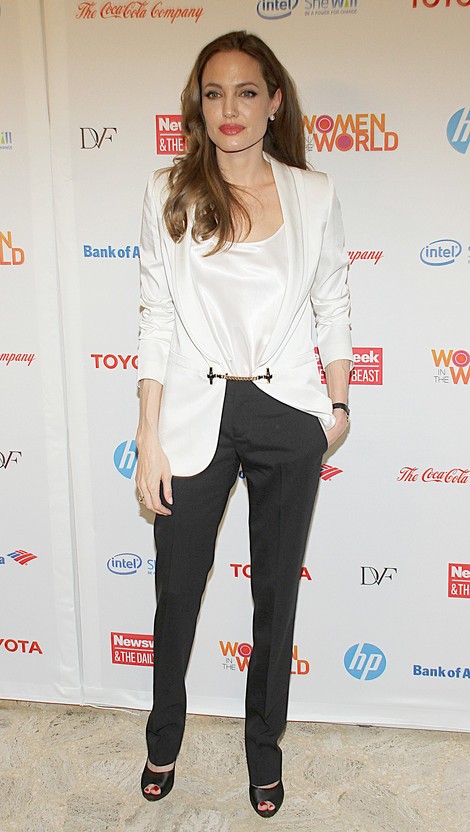 Every few months the baby rumors start swirling, and it's happening again. Is Angelina Jolie pregnant with her seventh child? According to Star magazine, the actress is three months along, and fiance Brad Pitt has reportedly been bragging to friends that they are expecting a boy.

In addition to the baby news, the tabloid claims the couple is allegedly removing themselves from Hollywood too. Both stars have in the past alluded to cutting down on acting work and focusing on charity endeavors. The rumors could be true, or the magazine is just trying to make money.
The couple has been engaged since last April, and at one point it was believed that they tied the knot over Christmas. They've revealed in past interviews that their children - Maddox (11), Pax (9), Zahara (7), Shiloh (6), and twins Knox & Vivienne (4) - have been pushing for them to get married.
Last year the couple was named the fourth richest in the world by Forbes magazine with an estimated worth of $48 million. So if they ever do decide to add to their brood, they have enough money to take care of one more.