Angelina Jolie Makes A Fashion Misstep With Giant Rose On Her Shoulder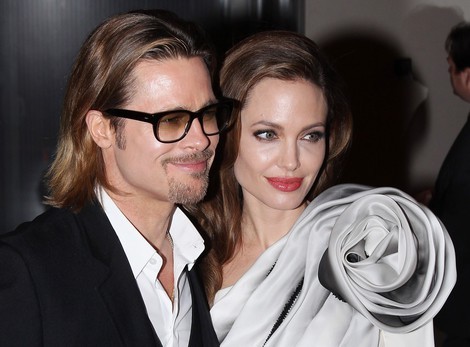 Brad Pitt and Angelina Jolie attended the french premiere of In The Land Of Blood And Honey in Paris, France, yesterday.
We found the giant fabric rose on the actress's gown to be very distracting. We want to look at Angie's face, not a giant appendage jutting out of her shoulder!
Jolie, who directed the film, and several of her Serbian cast members have been targeted since the film's premiere in Sarajevo last week.
The film centers on a romance between a Serbian soldier and a Bosnian woman during the 1990s war.