Angelina Jolie Is Pale In Paris
Angelina Jolie looked a little pale at the Paris premiere of her action flick "Salt" on Tuesday. Speaking of salt, she kinda looks a little salty herself. Would 'old and crotchety' be going too far? Promoting films must be hard work!

No sign of Brad at the French premiere, but Angie says the couple makes sure to schedule "date nights" because she's convinced a little bit of romance will help hold their relationship together.

The actress carefully plans time away from their six children so they can be together as a couple - even if it only means sneaking off to another corner of their house to have dinner on their own.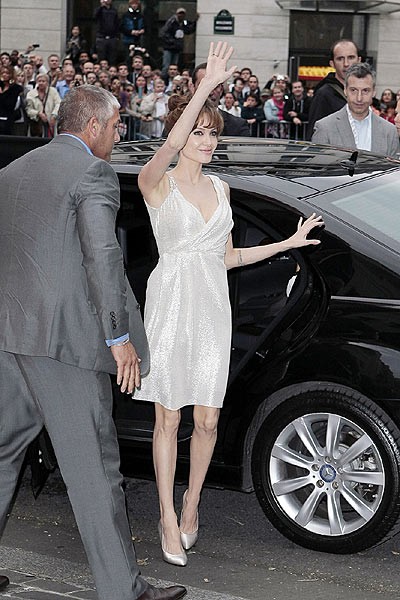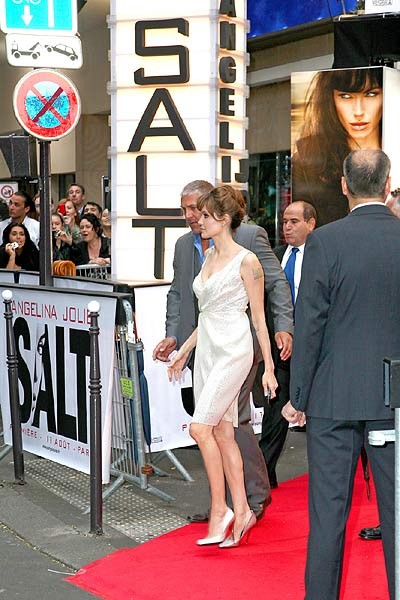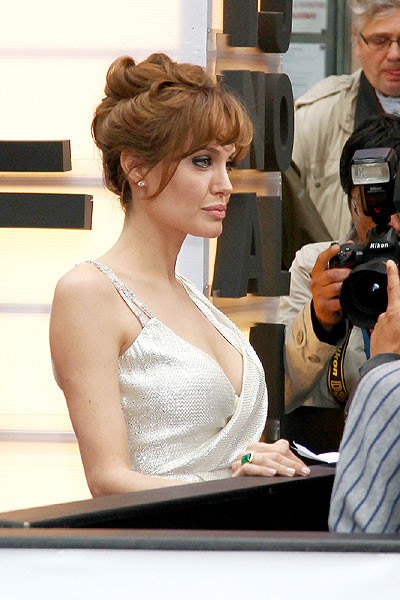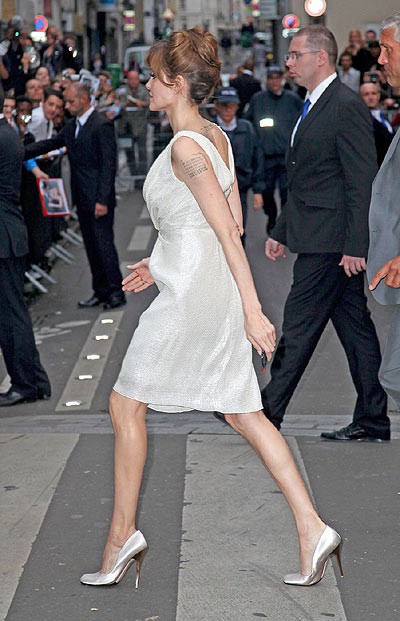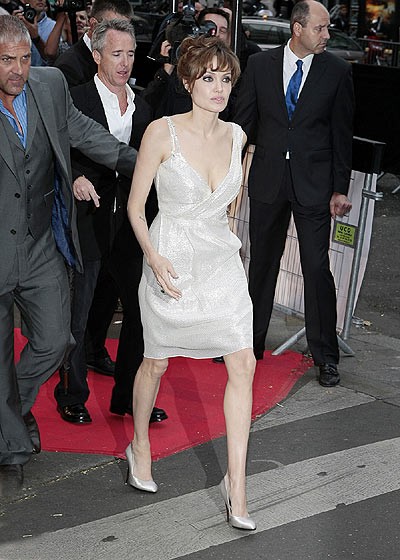 More: Celeb Photo Features | Fashion Photo Features
Click for tons more great Angelina Jolie pictures: