Angelina Jolie Is Missing Aunt's Funeral For Brad Pitt's 'World War Z' Premiere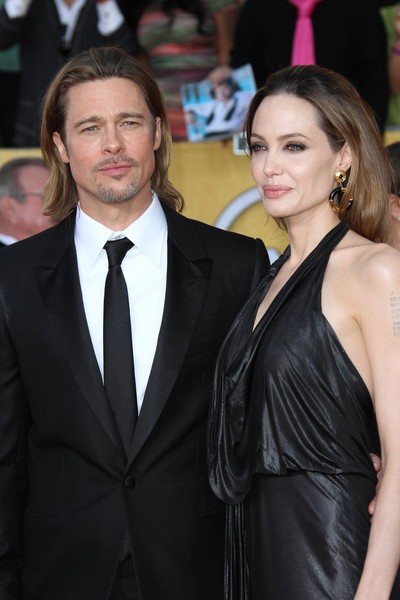 Angelina Jolie won't be attending her aunt's funeral on Sunday because she will be going to her fiance Brad Pitt's "World War Z" premiere in London.
Debbie Martin, the sister of Jolie's late mother Marcheline Bertrand, died of breast cancer on Sunday. The family is now preparing to pay their final respects this weekend.
 
Instead of going to the funeral, Jolie is flying to England for Pitt's film premiere. It will be her first red carpet appearance since the New York Times published an article earlier this month about her double mastectomy.
 
The actress' uncle Ron Martin told E! News, "We are making the final arrangements for the funeral as we speak... Angelina will be in London on Sunday so she won't be able to attend but she has been in touch with us and with various other members of the family, which has obviously been lovely and has meant a lot to us."
After testing positive for the BRCA1 gene, Jolie underwent a double mastectomy in February because the gene increases a woman's likelihood of contracting breast and ovarian cancer. Her family plans to raise money in  Debbie Martin's name so women can have access to the same test.

Ron explained, "We are currently in the process of setting up a foundation in Debbie's memory and we are hoping to raise money for women who can't afford to get BRCA testing.
 
"We are hoping to work with a charity called the Clearity Foundation so that every woman in America will have access to BRCA testing that could save her life - no matter how much money she has."