Angelina Jolie Getting Ready For Second Surgery To Stave Off Cancer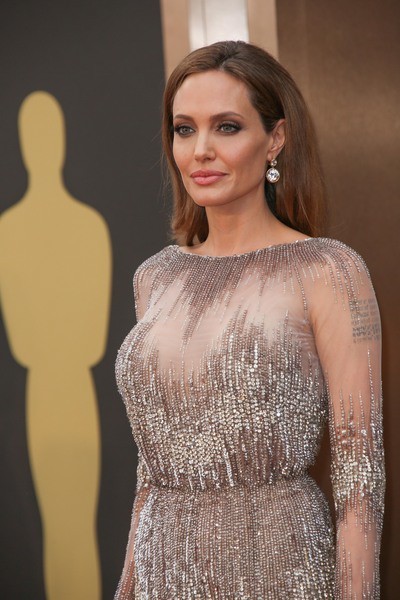 Angelina Jolie has one more operation to undergo in her preemptive battle against breast and ovarian cancer.

The actress underwent a double mastectomy last year after shocking the public in May when she explained what she had done in an editorial.

At the time she revealed that she had it done in order to stave off breast cancer because she learned that she carries one of the genes known to highly increase the chances of getting it. She also said that she would undergo another preemptive surgery to remove her ovaries and greatly lessen the risk of getting it.

She recently told Entertainment Weekly about her second surgery.

"There's still another surgery to have, which I haven't (had) yet," she said.

We assume that's the one to remove her ovaries.

Jolie also shared a story about meeting fans and supporters while on her crusade to raise awareness.

"Wherever I go, usually I run into women and we talk about health issues, women's issues, breast cancer, ovarian cancer," she says. "I've talked to men about their daughters' and wives' health.

"It makes me feel closer to other people who deal with the same things and have either lost their parents or are considering surgeries or wondering about their children. I was very, very moved by all the support and kindness from so many people."

Angelina also isn't hesitant to listen to what others have to say.

"I'll get advice from all these wonderful people who I've been talking to, to get through that next stage," she says.