Angelina Jolie Donates $200,000 To Teen Pakistani Activist Malala Yousafzai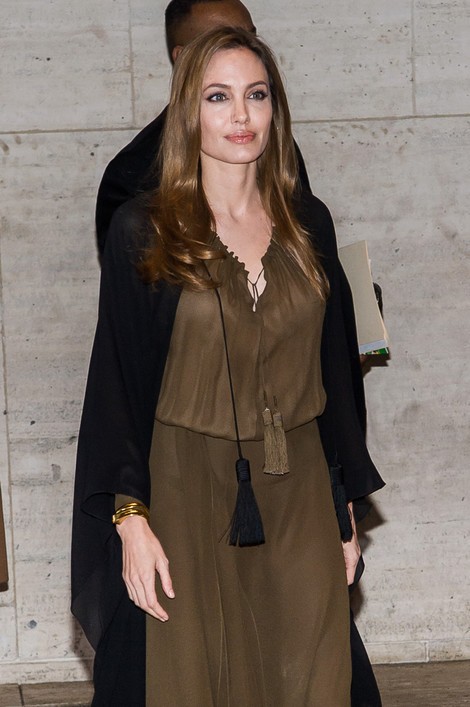 Angelina Jolie attended a special Women in the World event at Lincoln Center in New York City on Thursday to honor a young Pakistani activist.

Last October, Taliban operatives shot Malala Yousafzai, 15, in the head due to her outspoken advocacy for girls' education. She was flown to the U.K. for life-saving treatment and not only survived but has started an education fund for other girls.

During the Women in the World Summit Jolie praised Yousafzai's ongoing efforts to help others and donated $200,000 to the teenager's charity. Via video, Yousafzai announced she would initially use the fund to help educate 40 girls in her hometown.

The actress said, "In a brutal attempt to silence her voice it grew louder, and she (became) more resolute, calling on the entire world, not just Pakistan, to ensure the right for every girl and boy to an education... she is powerful, but she is also a sweet creative, loving little girl who wants to help others, to work for others... her goal is progress, not notoriety... there is a lot we can learn from this little girl."
Jolie has already given $50,000 to the Women in the World Summit, which in conjunction with charity Vital Voices, set up a fun in Yousafzai's name to provide education for girls.