Angelina Jolie, Brad Pitt & Their Kids Invade Japan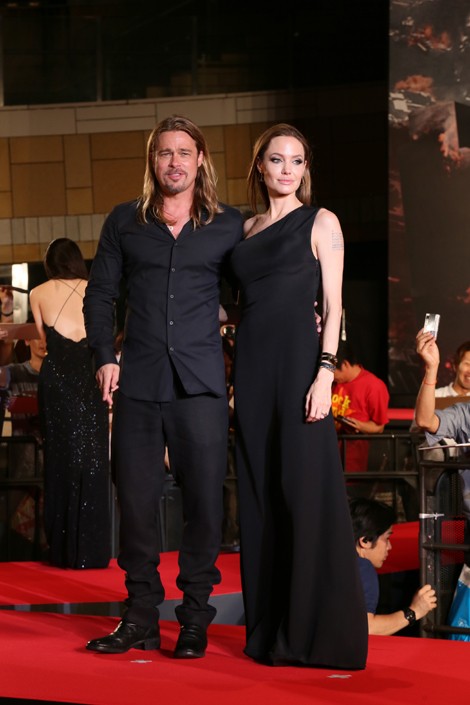 Brad Pitt and Angelina Jolie posed for photos during the "World War Z" premiere in Tokyo, Japan, on Monday. The actress looked stunning in a black, one-shouldered Saint Laurent dress, while her fiance wore matching monochromatic pants and shirt.
Earlier in the day, Jolie attended a special screening at the UN University in Tokyo of her directorial debut, "In the Land of Blood and Honey."
The Pitt and Jolie family arrived in Japan on Sunday with three of their six children.
The actress is hard at work on her next film, which is set to hit theaters on Christmas Day in 2014. "Unbroken," her second film as a director, is based on Seabiscuit author Laura Hillenbrand's 2010 biography of Olympian-turned-World War II hero Louis Zamperini.
She also stars in next year's "Maleficent," which features her 4-year-old daughter Vivienne. The film centers on the classic "Sleeping Beauty" villainous sorceress.
Pitt will also appear in two films next year: "Voyage of Time" and "Fury."