Angelina Jolie & Brad Pitt Go To France With Their Children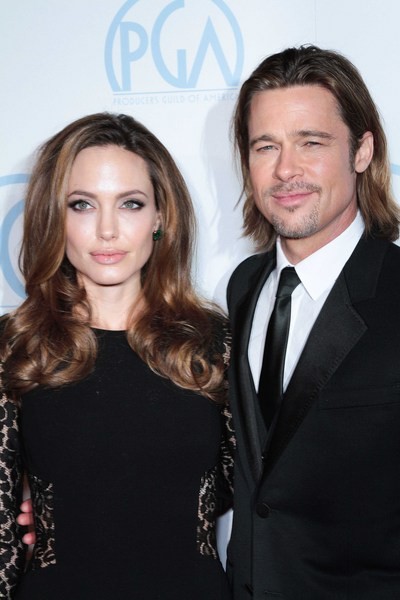 Rumors have been circulating for weeks that Brad Pitt and Angelina Jolie are getting ready for their wedding in France. Well, over the weekend the A-list couple was spotted in the coastal town of Le Touquet, France, with four of their children. Perhaps they're gearing up for the big day?

Jolie visited the tiny town last September and flew in with her family via helicopter on Saturday, according to People.com.

Angie, Brad and Zahara, 7, Shiloh, 6, Knox 4, and Vivienne, 4, ate pizza for lunch at Au Bureau on Rue de Londres. Afterwards, they visited toy shop Culture Kid, where the children bought dinosaur figurines, dolls, Barbie clothes, rubber stamps and more for reportedly around $215.

One employee revealed, "I wasn't notified of their visit. I didn't expect it. I didn't even recognize them. I said 'Bonjour' like I do to all my clients and then I saw Brad Pitt."
Earlier this month mayor Michael Latz of Correns denied knowing anything about the pair's impending nuptials amid rumors they were having their summer wedding in the French town. Angie and Brad own the 17th-century Chateau Miraval in Correns, which is reportedly where the couple is planning on holding their wedding.