Angelina Jolie & Brad Pitt 'Don't Have Plans To Get Married At The Moment'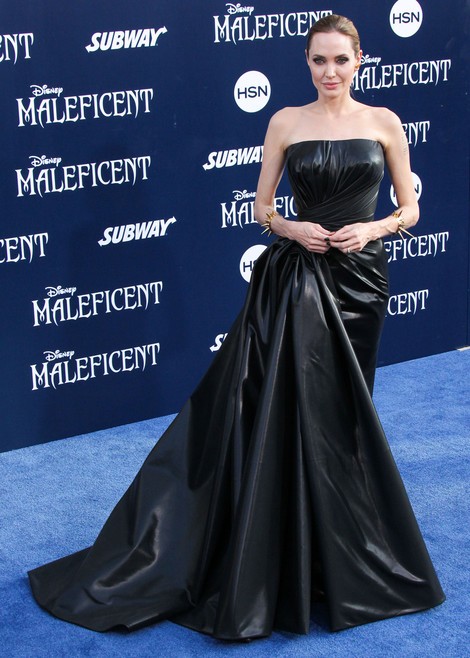 Angelina Jolie stars in one of the summer's most anticipated movies of the year - "Maleficent" - and has been promoting the project with fiance Brad Pitt by her side.
The pair have been engaged for two years, together for 10, and are raising six children. But wedding plans are still in flux.
"We don't have any plans to get married at the moment. Nothing is organized. Nothing is ready. I don't have a dress," the actress told USA Today.
Jolie added that she understands fans' curiosity about her nuptials. "It matters to us in a very private way. But we also understand that we're public people," she said.
The Hollywood A-list couple are planning a project together. The pair first worked together on Mr. & Mrs. Smith.
"I wrote something we've talked about maybe doing together," she explained. "Something little and experimental. (John) Cassavetes-style."
It seems the Jolie-Pitts like to keep the family involved. Their daughter Vivienne also stars in "Maleficent."
She recently told Starpulse: "I want them to do it for fun only, and if, when they get older they decide to be actors, I would just ask that that's not the center of their lives, that that's an aspect but that they also do many other things with their lives and are involved in many other things.  Because I don't think it's a healthy focus as a center of your life."