Angelina Jolie Attends Governors Awards With Son Maddox, Brad Pitt - See Event Photos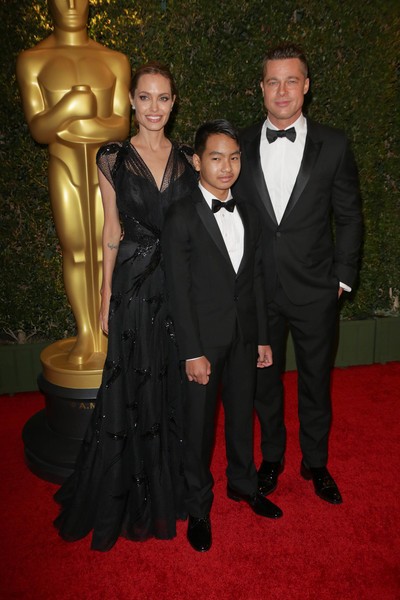 Over the weekend several celebs attended the prestigious Governors Awards, which kicks off the highly anticipated awards season.
Angelina Jolie, who received an honorary Oscar for her humitarian work, wore a black dress embelished with sequins and walked the red carpet with her fiance Brad Pitt and son Maddox, 12.
Filmmaker George Lucas presented the actress with the Jean Hersholt Humanitarian Award, and she talked about how being involved in international outreach changed her life.
"When I met survivors of war and famine and rape, I learned what life is like for most people in this world," Jolie explained. "I realized how sheltered I had been, and I was determined to never be that way again."
Jolie, who underwent a double mastectomy in February, also praised Pitt and her son. "My love. Your support and your guidance make everything I do possible," she gushed.
She addressed Maddox, saying: "You and your brothers and sisters are my happiness and there is no greater honor in this world than being your mom."
Check out more photos from the event...