Angelina Jolie And Brad Pitt To Marry Within A Year?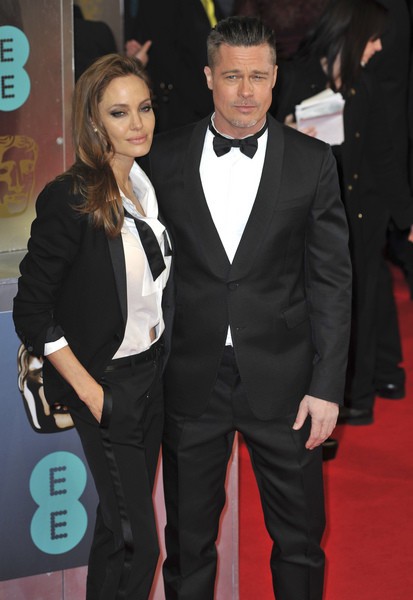 Hollywood's leading couple may finally tie the knot, according to reports.
E! News has sources claiming the Angelina Jolie and Brad Pitt are making plans to hold a wedding either this fall or next spring at their home in France. Don't expect a huge, blockbuster wedding, however.
The website reports, "There'll be no more than 22 guests, which will be close family only." Will any magazines get a peek? We doubt it, although Jolie and Pitt relented when it came to photos of their newborn twins, as they earned $14 million for charity. Offers will certainly be on the table for the couple, and we wouldn't be surprised if they matched or went above $14 million.
E! also says they had hoped to marry sooner, but renovation of the home was delayed and became a nuisance for the two to deal with – apparently they had their hearts set on getting wed in the home.
The news might be a surprised to Angelina, who recently commented they had no plans to wed. She told USA Today in May, "We don't have any plans to get married at the moment. Nothing is organized. Nothing is ready. I don't have a dress."
That said, it's the first strong rumor about their wedding in a year. Notions of a wedding dwindled while Jolie recovered from a double mastectomy to stave off breast cancer.