Angelina Jolie And Brad Pitt Send One Another Love Letters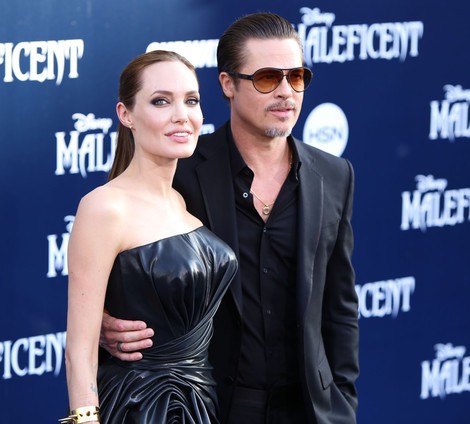 Angelina Jolie and Brad Pitt keep their love strong the old fashioned way: They send one another love letters if work keeps them separated.
Jolie told Australia's TV Week she and Pitt pretended to be from an earlier era and connect on a more personal level while he was in London filming Fury and she was in Australia filming Unbroken. She said, "He was supportive from a distance and it was quite romantic in a way.
"We decided to be of that time when we could imagine he was in the European theatre and I was in the Pacific theater and we wrote hand-written letters to each other that were very connecting for us, thinking of the people that were separated for months if not years at a time back then."
Jolie's Unbroken follows World War II hero Louis Zamperini, an Olympic distance runner who enlisted in the United States Army Air Forces and was captured by the Japanese navy. Pitt is starring in Fury, about a Sherman tank crew in World War II.
Jolie also revealed in the interview she was able to show the deceased Zamperini a rough cut of her film before he died this past July 2 at the age of 97. She said, "I brought him the film on my laptop in the hospital and it was amazing seeing someone at the end of their life watching their life unfold again, at the same time their body was shutting down."