Angela Simmons Strips For PETA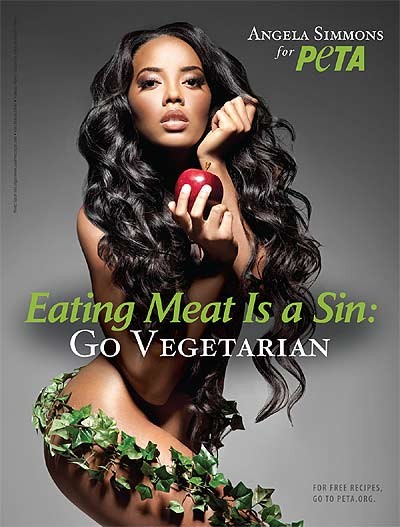 The daughter of rap legend Reverend Run has bared all for a new PETA advertising campaign.

Fashion designer Angela Simmons has stripped to encourage fans to follow in her footsteps and adopt a vegetarian diet in the animal rights group's 'Eating Meat is a Sin' ads.

The 24 year old was inspired to cut meat out of her diet by her uncle, vegan hip-hop mogul Russell Simmons, and she insists she hass never felt better.

She says, "I'm happy with it. I feel lighter - it's a good feeling...

"I really want people to know what happens to animals... Animals have feelings, and I think it's important we take action."
Learn more about how you can help prevent animal cruelty - visit PETA.org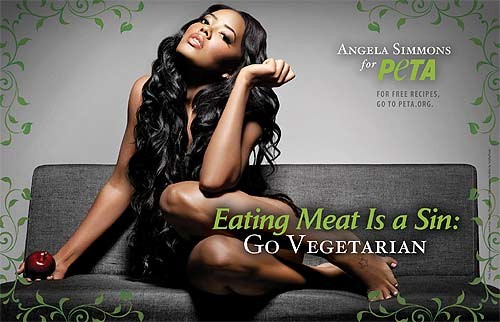 *WARNING: There are graphic images of animal cruelty in the video below*