Andy Warhol's Blondie Portrait Sells For $5.9 Million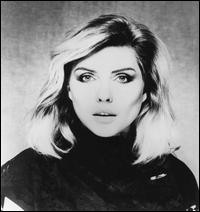 An iconic Andy Warhol portrait of Blondie star Debbie Harry has sold for a staggering $5.9 million.

The Heart of Glass singer posed for Warhol in his New York studio back in 1980 and the finished product - a hot pink silkscreen canvas - was one of the star lots at Sotheby's two-day auction in London, which ended on Thursday.

Former Eurythmics rocker Dave Stewart also attracted bidders after offloading pieces from his personal art collection.

A spot painting by Damien Hirst, entitled Dantrolene (Being God for Dave), which the renowned British artist dedicated to the musician, went for $1.8 million.
 
The guitarist also sold off Hirst's 1992 piece Acridine for $962,000 while another work from Stewart's collection - Mouth, by Gilbert and George - fetched $232,000.

The contemporary art auction pulled in a record-breaking total of $172 million.