Andy Serkis Helped Peter Jackson Direct 'The Hobbit'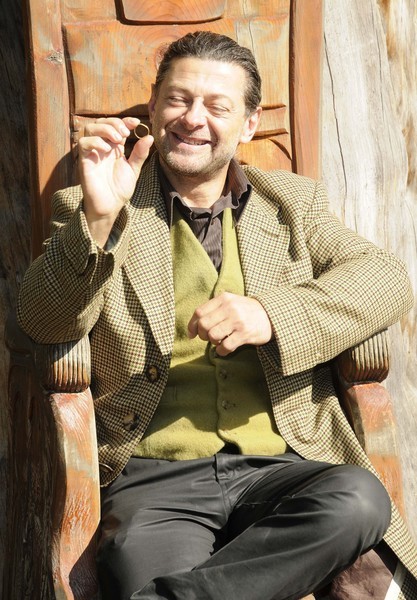 Actor Andy Serkis not only played the role of Gollum in Peter Jackson's upcoming The Hobbit trilogy, he also directed a handful of action scenes.

The British star is set to make his filmmaking debut in an upcoming adaptation of George Orwell's classic novel Animal Farm, and to give Serkis some practice, Jackson made him the fantasy franchise's second unit director.

He tells New York Magazine, "Directing was my main job this time - more than playing Gollum. I worked 200 days with a huge team shooting battle sequences, aerials. It was an amazing experience and one which I was very, very thankful to Peter for asking me to do... Peter's known that I've been heading towards directing for a long time. But I always thought my first outing would be a couple of people and a digital camera in the back streets of London somewhere!"

And Serkis insists he learned a lot from the challenging shoot: "Because the second unit was going to have a lot of principal cast, Peter wanted someone that could take care of the performances and create an atmosphere where the actors felt safe. Obviously I was briefed closely by Peter. But it was a huge challenge - mental, technological."
"I'd never shot with 3D. Plus the day to day logistics of dealing with such an enormous operation."