Andy Samberg To New Cast Of 'Saturday Night Live': 'Trust Your Instincts'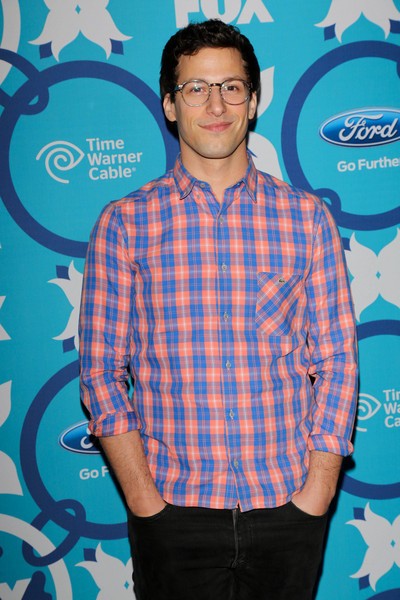 Andy Samberg has some words of wisdom to the new cast of Saturday Night Live, after 7 years on the show.
He told AccessHollywood.com from the set of Brooklyn Nine-Nine, "Trust your instincts. When we [The Lonely Island] came in, the thing that we did didn't really seem like it would even necessarily fit into the show. But then we just did it anyway, because they encouraged us to do what we do, and it became a part of the show."
Samberg says one pitfall for many newcomers is trying to emulate what has been done on the show before - and instead try to make the show your own. "I was really lucky in the time that I came in that there were a lot of really innovative people working in the writing room and in the cast that sort of put their own spin on it," he said.
Of course, with Samberg back on TV, there's the question whether regular Lonely Island collaborator Justin Timberlake would drop by on his show. Andy joked, "Maybe if he ever stops touring and putting out record-setting albums! …I kind of have a feeling that once the show's a hit - if and when that happens - he'll still not be able to."
The upcoming season will have a large portion of its cast changed. Jason Sudeikis, Bill Hader, Fred Armisen, and Kristen Wiig have all left the show, and it's believed head writer Seth Meyers is leaving when he begins hosting Late Night on NBC.