Andy Samberg Marries Longtime Girlfriend Joanna Newsom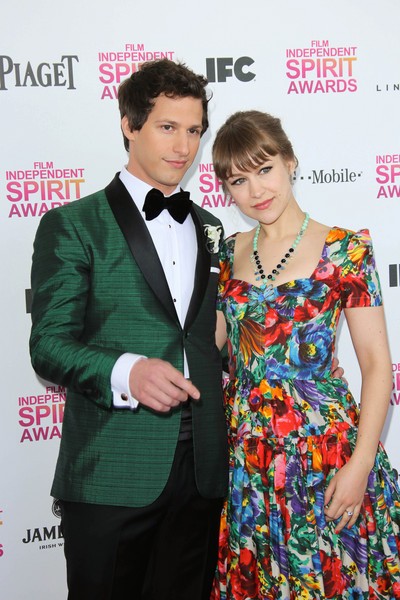 Former "Saturday Night Live" star Andy Samberg and his longtime girlfriend tied the knot on Saturday.
 
The actor/comedian and his partner of five years, Joanna Newsom, got married in Big Sur, Calif., in front of family and friends.
Celebrity guests included singer/actor Justin Timberlake and his actress wife Jessica Biel.
 
Samberg, who proposed to Newsom in February, previously said of his wedding planning, "So far, it's been nothing but stress and joy. The joy is the lady herself. The stress is the planning. We tried to go small and it was just impossible. There's too many relatives, too many friends."
Samberg has appeared in films such as "Grown Ups 2," "That's My Boy" and "The Watch." He stars in the new TV series "Brooklyn Nine-Nine."