Andy Samberg Is 'Officially' Moving On From 'SNL'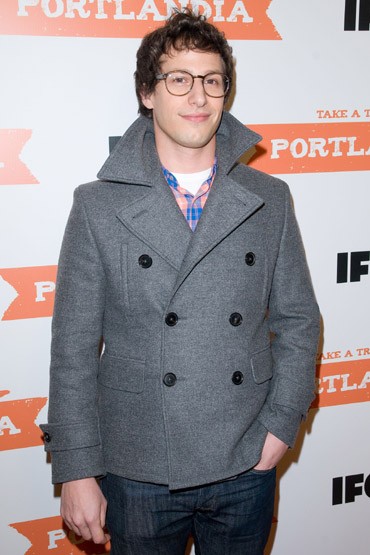 Andy Samberg is leaving NBC's sketch show "Saturday Night Live." He follows in the footsteps of Kristen Wiig, who made her final appearance on last month's season finale.
 
Samberg, who is the man behind the show's star-studded digital short movies, has confirmed reports he's moving on. Samberg spent seven seasons on the show and well known for his "D**k in a Box" comedy video with popstar Justin Timberlake. He gained a cult following with the online sketch group Lonely Island.
 
"It's an incredibly emotional and strange moment in my life. Obviously it's not a huge shock, but I did officially decide not to come back... (It was) one of the hardest decisions I've ever made," he told the New York times.
 
The actor has starred in several films, including "Hot Rod," What's Your Number?" and "Friends With Benefits." He plays a lead role opposite Adam Sandler (another SNL alum) in the comedy "That's My Boy" about a father who reunites with his long-lost son before his wedding. The film hits theaters June 15.

Several SNL stars have quit the show to pursue film careers. Time will tell whether Samberg has the skill to pull it off.