Andy Kaufman's Brother 'Overwhelmed' By Daughter Hoax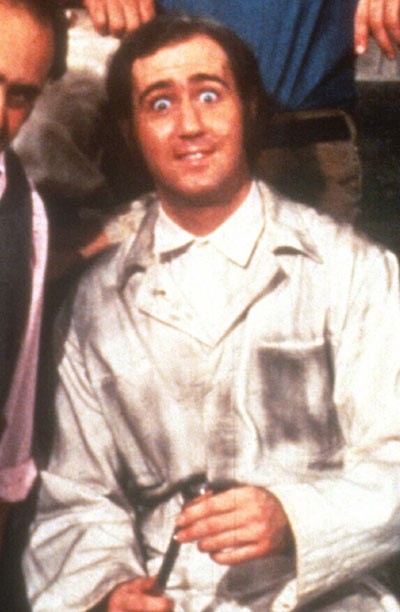 The Brother of late comedian Andy Kaufman says that he's overwhelmed with all the attention he's getting after a little joke during the annual Andy Kaufman Awards in New York on Monday night went viral.

For decades there's been speculation that Kaufman faked his own death, and during Monday night's event, his brother Michael revealed that he found a letter the Taxi star wrote that included plans on how he could pull it off.

Michael Kaufman read the letter to the crowd at this year's annual comedy awards show and said that a woman claiming to be his brother's daughter called him out of the blue. He asked if she was in the audience during the show, and a young girl in her 20s stood up, shocking the crowd.

She joined him on stage and answered a few questions about Kaufman and what he's doing now out of the limelight. All of her answers sounded plausible and somewhat believable, however, website The Smoking Gun discovered that the girl is just an actress from New York named Alexandra Tatarsky.

Michael was reportedly in on the hoax, but he's revealed that he had no idea about the stund and has been "overwhelmed" by the story.

"This is so, like, out of my league what's going on here." He added, "I think I've been misquoted, OK? I never came out with, 'He's alive'. I'm as skeptical as anybody else."

Andy's last girlfriend, Lynne Margulies, was tracked down by TMZ.com, and she told the website that even with all the speculation of him faking his own death, there's no way Andy's still alive.

"I was in the hospital room. I was there [when he died]," she said. "They would have had to switch bodies."

Andy Kaufman died of lung cancer in 1984. He was 35.