Andy Griffith Pays Tribute To Co-Star George Lindsey, Dead At 83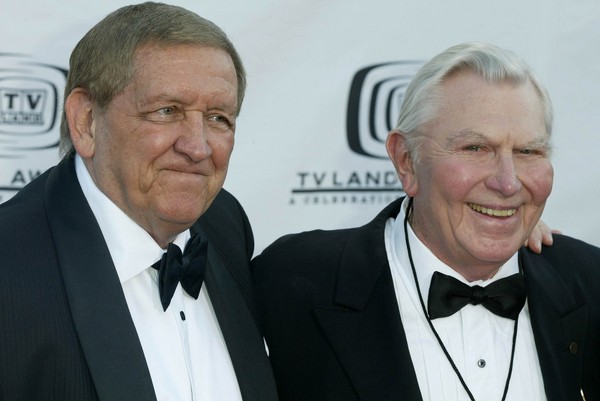 Comedic actor George Lindsey died at the age of 83 in Nashville, TN, early Sunday morning after battling a brief illness.
 
Lindsey is most famous for playing the slow-witted Goober Beasley on CBS's popular TV sitcom "The Andy Griffith Show" in the 1960s. Lindsey's character was soon renamed Goober Pyle, and he became known for his bad impression of Cary Grant and his outrageous Goober Dance, keeping up the antics for the comedy's successor "Mayberry R.F.D.," which ran until 1971.
Andy Griffith said about his former co-star, "George Lindsey was my friend. I had great respect for his talent and his human spirit. In recent years, we spoke often by telephone. Our last conversation was a few days ago... I am happy to say that as we found ourselves in our 80s, we were not afraid to say, 'I love you.' That was the last thing George and I had to say to each other. 'I love you.'"
 
Following "The Andy Griffith Show," Lindsey continued to portray the same type of character for country music variety show "Hee Haw," on which he starred until its cancellation in 1993.
 
Lindsey also appeared on other small-screen shows, including "CHiPs," "The Glen Campbell Goodtime Hour," "M*A*S*H," "Twilight Zone" and "The Alfred Hitchcock Hour," while he used his vocal talent on animated Disney films like "The Aristocats" and "Robin Hood."