Andy Dick Offers To Visit Lindsay Lohan At Betty Ford Clinic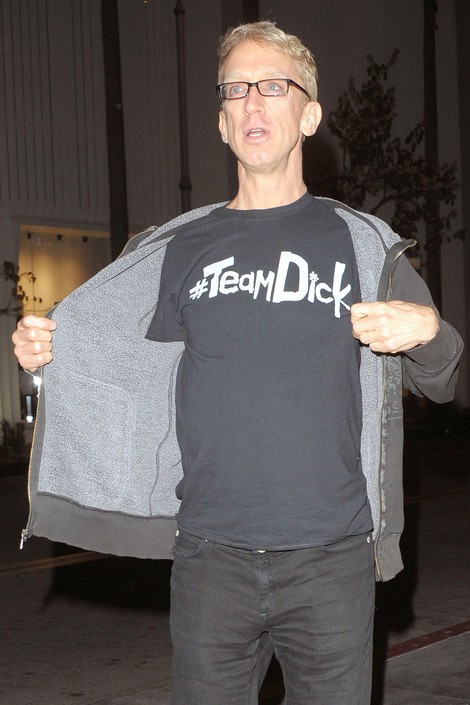 Comedian and recently eliminated "DWTS" contestant Andy Dick has offered to pay a visit to Lindsay Lohan at the Betty Ford Clinic in California - if she'd like to meet up to chat about his rehab nightmares.
Lohan checked in to the treatment center earlier today to begin a mandatory three-month stay, and in a TV chat with her mother Dina, Dick reached out and suggested he should take a trip to spend time with the fallen star.
The comic, who is battling with sobriety after 13 rehab efforts, was a guest on U.S. news show Access Hollywood Live when Dina Lohan phoned in to talk about her daughter's latest drama.
He said, "I'm gonna visit her, by the way, if she asks."
And the comeback comedian also offered the Lohans a few words of comfort as Lindsay gets set for another lengthy rehab stint.
He added, "Lindsay's scared because it's just scary to be taken away from family and your friends, but Lindsay knows how it is, it's gonna be fine, and Betty Ford is, like, the best."
Dina responded, "I really appreciate that. It is a struggle and it is hard."