Andrew Lloyd Webber Undergoes Hip Surgery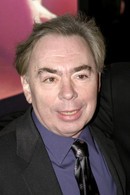 theater impresario Andrew Lloyd Webber feels like a new man after undergoing hip replacement surgery.

The British composer, who has previously overcome a battle with prostate cancer, had a hip resurfacing several weeks ago, which replaces damaged parts in the hip joint with metal implants in a bid to combat arthritis.

And now the operation has been completed successfully, Lloyd Webber is ecstatic with the results.

The 63 year old tells Britain's Daily Mail newspaper, "I feel so much better. The best thing is that now I can exercise again, I can go swimming, which I love.

"I was putting a bit of weight on, so it's great to be able to exercise."