Andrew Lloyd Webber Considers Bringing 'Cats' To Big Screen As Show Returns To London Stage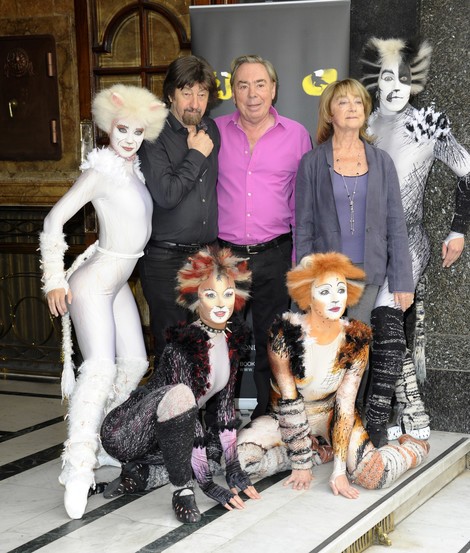 Legendary composer Andrew Lloyd Webber is considering adapting his popular stage musical "Cats" for the big screen.

Webber was accompanied by director Trevor Nunn and choreographer Gillian Lynne in London on Monday to announce the show's return to the city's West End theater district later this year. The show will debut at the London Palladium in December following a 12-year hiatus.

During a press event on Monday, Webber said that while "Cats" is the most likely of his productions to get a cinematic adaptation, there are also others that could follow.

"Yes I think it's very possible that I might have a look at one or two of my shows," he said, according to Reuters. "And of course, the other thing that's happening is them being made into movies ... There is considerable talk at last about "Cats" being made into a movie so it gives me a chance to think about the material and how that can happen."

"Cats," which is based Old Possum's Book of Practical Cats by T.S. Eliot, is the longest running musical in London, where it played for 21 years. The show ran for 18 years on Broadway.