Andrew Garfield Treats 'Batkid' Miles Scott To Day At Disneyland Following Oscar Cut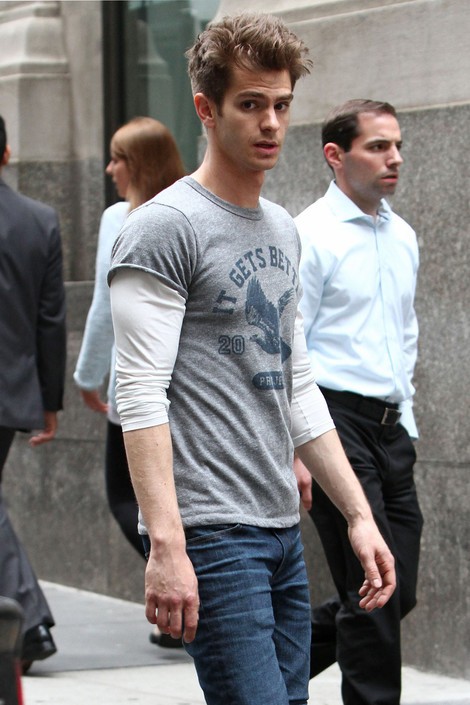 What's even better than getting the chance to make an appearance at the Academy Awards when you're a five-year-old? Going to Disneyland, of course.

That's what five-year-old Miles Scott, aka "Batkid," got to do with The Amazing Spider-Man 2 star Andrew Garfield on Monday.

Miles, a Leukemia survivor who had his wish to dress up as Batman and save his hometown of San Francisco, which stood in for Gotham City, granted by the Make-A-Wish Foundation in Novewmber, was supposed to appear with Garfield during a planned superhero segment during the Oscars. Numerous rumors surfaced about the cut segment, from Garfield just being a downright jerk and snubbing Scott, to his having to cancel because 'Spider-Man' co-star and real-life girlfriend Emma Stone's mother was very ill.

But representatives for the Academy of Motion Picture Arts and Sciences cleared things up, revealing that Miles & Andrew's segment merely had to be cut because of time restraints.

"Due to the nature of a live show, hard decisions sometimes must be made which require the Academy to cut segments due to the logistics of production," an Academy rep said. "Andrew Garfield understood that his segment had to be omitted, and he drove to Disneyland on Monday to spend time with five-year-old Miles Scott and his family."

Miles would've been made an official superhero during the Oscars, but a trip to Disney sounds just as good to us.

Over 11,000 volunteers came out last November to assist the Make-A-Wish Foundation in making Miles's dream come true.