Andrew Garfield Teaches Autistic Children To Surf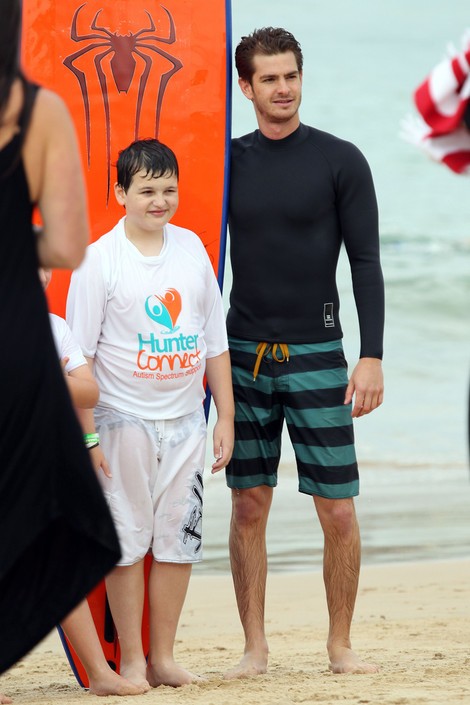 Actor Andrew Garfield took a break from promoting his upcoming "Spider-Man" sequel on Friday to teach autistic children how to surf.
The star helped out at the Hunter Connect - Surfing For Autism event in Sydney, Australia. Garfield used an orange surfboard emblazoned with a spider as he rode the waves and assisted kids with their own attempts at surfing.
Garfield made news earlier this month after he failed to appear with a five-year-old Leukemia survivor during a planned superhero segment for the Academy Awards. The segment had actually been cut by producers over time constraints, but to make up for the disappointment, Garfield took the little boy to Disneyland instead.
"The Amazing Spider-Man 2" hits theaters in May.