Andrew Garfield Plays Basketball With Kids - In Full 'Amazing Spider-Man 2' Costume (Video)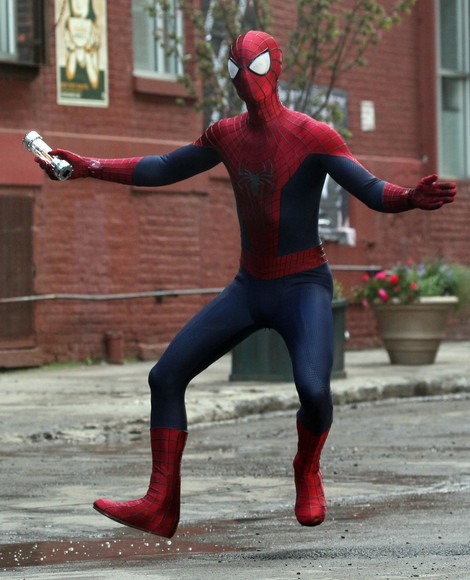 How many kids can say they hit the court with Spidey?
Andrew Garfield paused his busy shooting schedule for the upcoming blockbuster The Amazing Spider-Man 2 to play some basketball with a few lucky New York kids while still in costume.
A pair of amateur videos caught the star (and we're giving an educated guess it's actually Andrew, considering the security and entourage) trying his hand at a pickup game. He actually shows a few nice crossovers, and we bet it's not easy to see with that mask on.
After putting in a layup and missing a few shots, Garfield gives the kids high fives and slips back behind the security barriers keeping the film's shooting under wraps.
We bet those kids won't remember that game of basketball for a long time.