Andrew Garfield Hangs Around On The Set Of 'The Amazing Spider-Man' (Pics)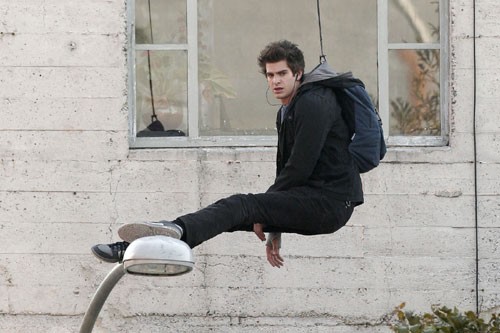 Andrew Garfield did a little hanging around on set while filming The Amazing Spider-Man in Los Angeles Thursday afternoon. Looks like he even had time during takes to check his phone messages.

The The Social Network, who is reportedly dating his Spider-Man co-star Emma Stone, was hanging from a whire off the side of a building while filming a scene in which he had to use his arachnid super-powers to avoid being hit by a car while skateboarding.
Click through to see more pics of Andrew hanging around & in his Spider-Suit...