Andre 3000 Is Surprisingly Good As Jimi Hendrix In 'All is By My Side' Clip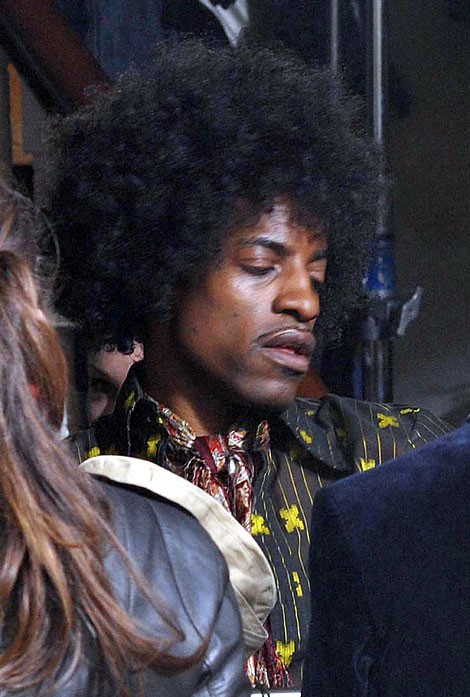 Andre Benjamin (a.k.a. Andre 3000) plays the rock icon Jimi Hendrix and British actress Imogen Poots plays love interest Linda Keith in a new clip from the biopic "All Is By My Side."
The Outkast star does a surprisingly good job of portraying the guitar god, as evidenced in the first look below. In the clip, Hendrix admits he's nervous about getting on stage in Monterey with music legends such as Simon & Garfunkel and Otis Redding.
He also tells Linda that he wrote "Red House" for her. She coyly says that Keith Richards wrote "Ruby Tuesday" for he as well.
Back in September, Hendrix's ex-girlfriend Kathy Etchingham criticized the film, telling Britain's Sunday Express: "A lot of people will go and see it who have never read any of the biographies and they will think it's the gospel truth. I don't want it (the film) to fundamentally change history."
The film follows the legendary guitarist's rise to fame in the mid-1960s. It will premiere at the South By Southwest festival in Austin, Texas, on March 12.