And The Best TV Christmas Episodes Ever Include...
It's quite hard to narrow down the best TV Christmas episodes ever.  To help accommodate this dilemma, I am limiting myself to three classic TV specials – cartoons, variety shows, what have you.  The rest will be regular TV segments from some of your favorite series.  Here, in my opinion, are my favorite Christmas episodes of all time.  Are they the best?  Not necessarily.  With a certain degree of schmaltz, you can't always expect the best.  In descending order:
10. 'The Office' – 'Christmas Party' – Dec. 6, 2005
This series' first Christmas episode features the "Yankee swap" in which Michael tries to nab a better Secret Santa prize than Phyllis' oven mitts.  The pot includes an iPod gifted by Michael – well over the determined budget – and a teapot from Jim meant for Pam, containing a personal note relating to his feelings for her.  It was the first – and perhaps the best – of holiday episodes to come.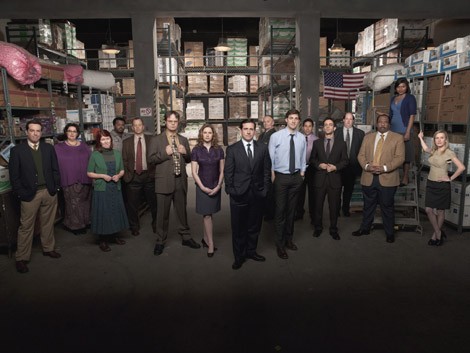 9. 'The Brady Bunch' – 'The Voice of Christmas' – Dec. 19, 1969
What do you appreciate about this episode – the seriousness of the plot, the cheesiness, or Florence Henderson's singing?  Whatever the reason, it's a memorable episode from the show's first season.  It seems Mrs. Brady has come down with laryngitis, potentially putting a kink in her plans to sing a solo at church on Christmas!  OMG!  But Cindy, ever the wise one, asks Santa for Mommy's voice back, and Lo!  Carol has more vibrato on Christmas morning than Liza Minnelli!
8. 'The Simpsons' – 'Simpsons Roasting On An Open Fire' – Dec. 17, 1989
This not only has the distinction of being the first holiday episode of 'The Simpsons' – it's the first episode of the show ever!  A spin-off of 'The Tracey Ullman Show,' the show was a risk from the get go – but caught on fast.  In this installment, Homer is denied a Christmas bonus and Marge has to use the Christmas money to pay for the removal of Bart's tattoo.  Also, Homer bets on a dog at the track – Santa's Little Helper – and loses, but the canine soon becomes the family's iconic pet.  Just to put things in perspective, when this episode aired, I was nine years old.  I'm now 30.  Yup.
7. 'The Twilight Zone' – 'The Changing of the Guard' – June 1, 1962
Professor Fowler (Donald Pleasance, better known from the 'Halloween' movies) is forced to retire from his teaching duties at a boys' boarding school, despite having an untarnished reputation.  As he contemplates suicide in his shock, he is confronted by past dead students, who appear in his classroom and tell him why his teaching meant so much.  Pleasance, in admirable age makeup, is a poignant presence.
6. 'The Dick Van Dyke Show' – 'The Alan Brady Show Presents' – Dec. 18, 1963
Apparently creator Carl Reiner wasn't sold on the idea of this show until he realized – hey, this can be shown in syndication, like forever!  It's basically a glamorized episode of 'The Alan Brady Show' with the behind the scenes talent – namely, Rob, Sally, Buddy, and Laura… and wait, even Ritchie singing 'The Little Drummer Boy'!
5. 'A Charlie Brown Christmas' – Dec. 9, 1965
To some, this is the iconic Christmas entertainment.  It certainly ranks up there.  Written by Peanuts creator Charles Schulz and directed by Bill Melendez, the show features Charlie Brown in charge of the Christmas play – which seems doomed from the start.  But that's before Linus' classic religious speech and Charlie Brown's discovery of the wimpy Christmas tree, which seems to perk up remarkably with a few ornaments.
4. 'M*A*S*H' – 'Dear Sis' – Dec. 18, 1978
In one of three classic Christmas episodes of the series, Father Mulcahy doubts his abilities in an episode that finds him punching a bullying wounded soldier.  The poignant story – written and directed by star Alan Alda – is capped with a moving segment with Charles and Radar (David Ogden Stiers and Gary Burghoff) and a rendition of 'Dona Nobis Pacem' sung by the cast.

3. 'The Mary Tyler Moore Show' – 'Christmas And The Hard-Luck Kid' – Dec. 19, 1970
This is one of my favorites.  The ever-chipper Mary reluctantly agrees to trade shifts with someone in the newsroom – meaning she has to work Christmas Eve (which she had planned with Rhoda) and Christmas Day (forcing her to cancel holiday plans with her family).  As Mr. Grant says, "I have a feeling that tonight, three ghosts are going to visit me."
2. 'Dr. Seuss' How the Grinch Stole Christmas' – Dec. 18, 1966
Along with Charlie Brown, this is possibly the most-revered holiday special of all-time, complete with Boris Karloff narration and songs.  There's not much more to be said except this: it's not really Christmas until you watch it.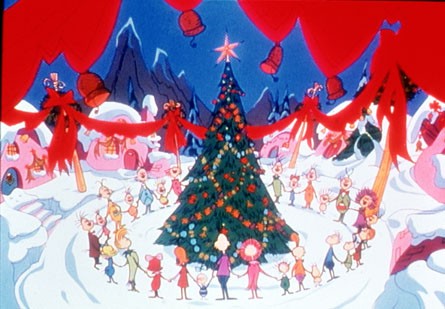 1.'The Snowman' – Dec. 24, 1982
This animated special – first aired on the BBC – was nominated for an Oscar for Best Animated Short.  It features a young boy who builds a snowman on Christmas Eve – only to have him come to life right before Christmas.  It features a gorgeous score including the song 'Walking in the Air.'  If watching a snowman melt after watching this doesn't make you think twice, you're not really human.