'Anchorman' Star David Koechner Wants To Beat You At Fantasy Football (sponsored)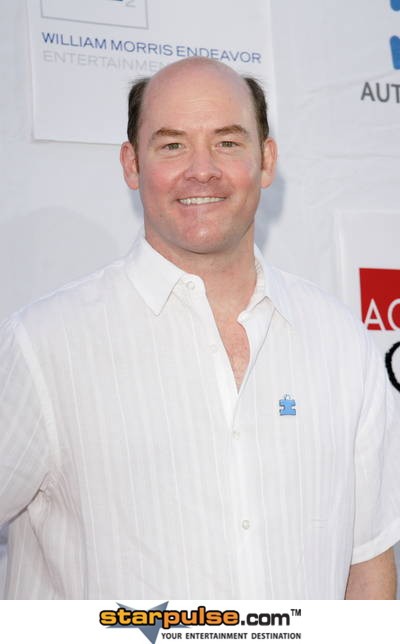 David Koechner made us cry laughing as bullish sportscaster Champ Kind in Anchorman - which makes him the perfect choice to be the spokesperson for the new Bud Light Fantasy Football League.
With the football season having started yesterday, NFL fans can now join the Bud Light League at BudLight.com/FFL, redeeming the codes found on their Budweiser products to draft their team.
They can then pit their roster against other squads nationwide, including one fielded by Koechner, who's determined to lay waste to everyone who opposes him.
While laying out his challenge to football fans around the country, Koechner also shared some scoop regarding the highly anticipated sequel Anchorman: The Legend Continues.
He let us know what we can expect to see plot-wise in the second flick, and talked about what it was like when he and his co-stars realized they'd created a cult hit that launched phrases like "You stay classy, San Diego" into popular culture.
Anchorman: The Legend Continues, with Koechner, Will Ferrell, Paul Rudd, Steve Carell, Christina Applegate, Fred Willard and Chris Parnell all slated to reprise their roles from the first film, is tentatively scheduled to arrive between Fall and Christmas 2013.
Watch the interview below for more information on the Bud Light League, Anchorman sequel dish, and some good old fashioned fantasy football smack talk.
You can follow David Koechner on Twitter (@DavidKoechner). For more from Brittany Frederick, visit my Starpulse writer page and follow me on Twitter (@tvbrittanyf).  
(c)2012 Brittany Frederick/Digital Airwaves. Appears at Starpulse with permission. All rights reserved. No reproduction permitted.